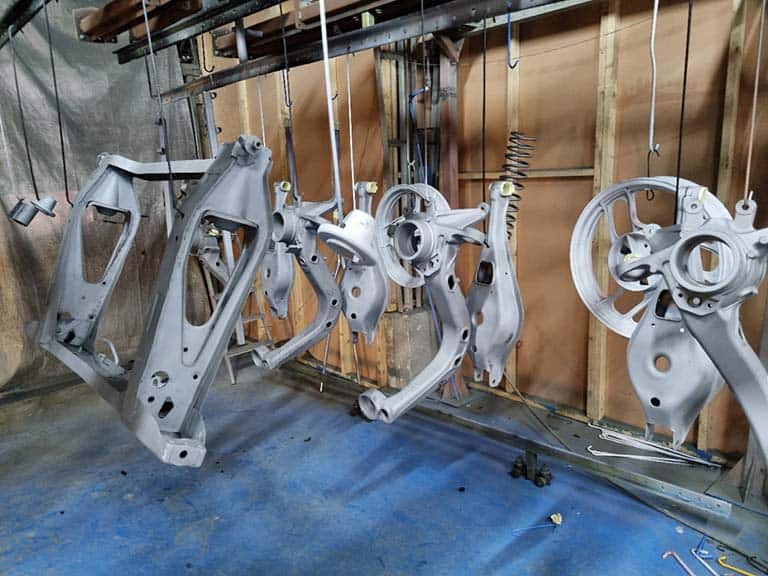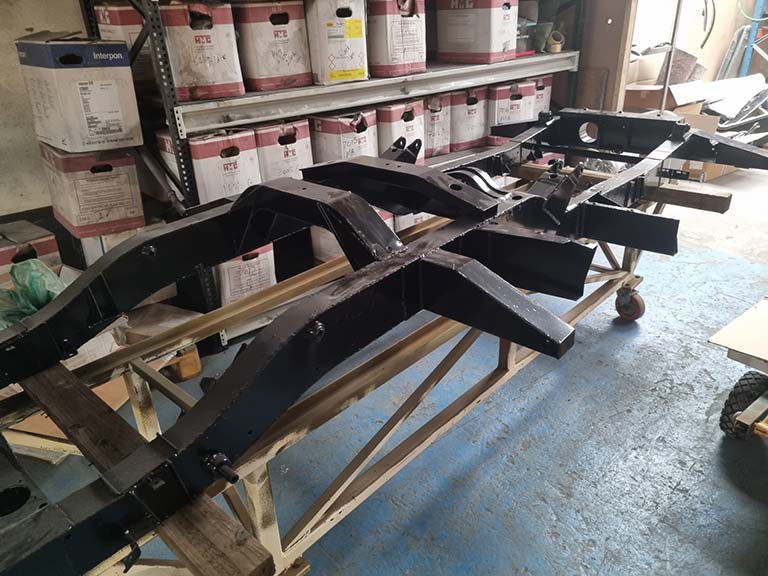 Tubular or Box Section Chassis e.g Land Rover 90-110 | £700
Axles | £165
Sub Frames e.g Classic Mini would be £150
Drums | £28 per pair
Bottom / Top Suspension Arms wishbones | £16
Prop Shaft | £55 (Will require re-balance)
GearBox Casing | £65
Rocker Cover | £35-£55
Hubs | £25
Fan Housing | £25
Wheels
Tyre fitting is an additional cost of £48 for all four wheels. 
Any old tyres must be taken back.
Valves are replaced unless fitted with sensors, digital balancing is included.
Prices are per vehicle without tyres on.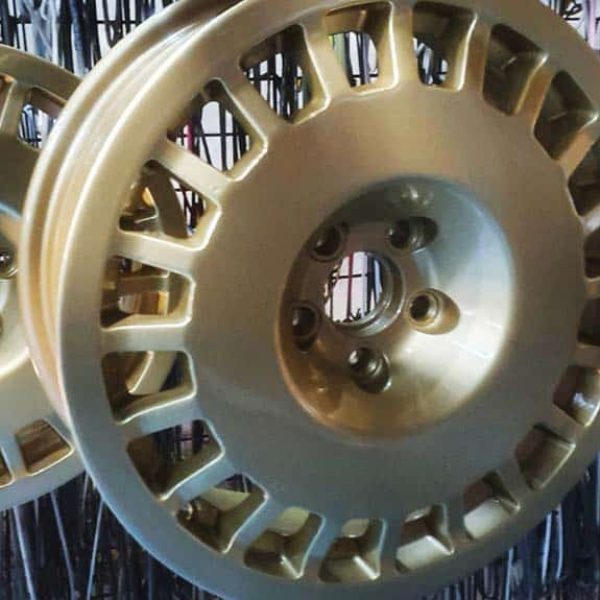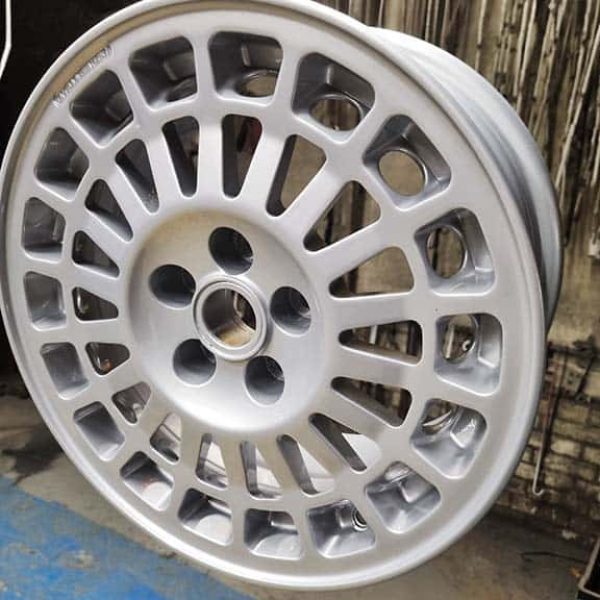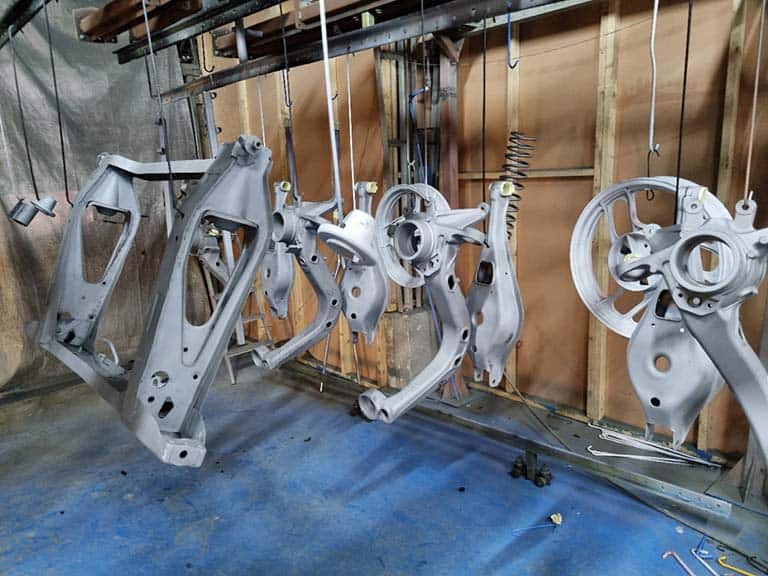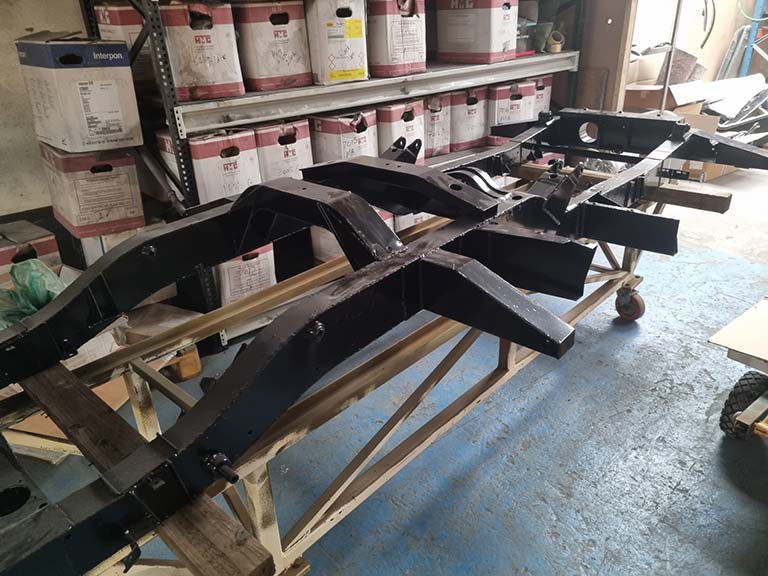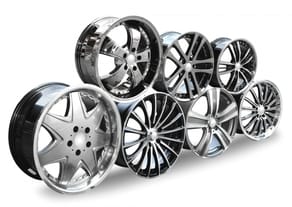 Steel Wheels | £60 Each Up To 19 Inch

Alloy Wheels | £75 Each Up to 19 Inch

Split Rims | £120-£150 each wheel

*Priced above is for off the vehicle and without tyres on.
Tyre removal and fitting is £12 inclusive per wheel.
Any old tyres must be taken back.
Includes new valves and balancing **turn around time 3-5 Days.
We remove wheels and tyres, blast clean and powder coat in the colour of your choice, re-fitting with new valves, and balance back on the vehicle for £100 per wheel, including VAT.
Turn around time is approx 2 days. Booking is required for this type of service. Please call 01295 271281 to speak with a member of the team.